Basically, get a small plastic milk carton/bottle. Carefully make some holes in the lid (I used a small skewer), and cut a hole towards the bottom of the bottle, like in the pictures below. The holes in the lid are obviously so that the water can sprinkle out, and the hole in the body of the bottle is so that you can fill it with water easily by dunking it in the bath water.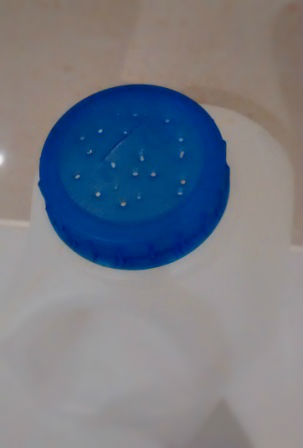 Then, carefully introduce the sprinkled water to baby. We did this in the bath, but I suppose you could use it elsewhere if you don't mind the water splashing about the place. Maybe in the garden on a hot day?
Here's the Little Lovely enjoying the showery water sensation:
He was quite curious about the bottle and enjoyed the sensation of the water showering on his hands, tummy and hair.

Having a little shower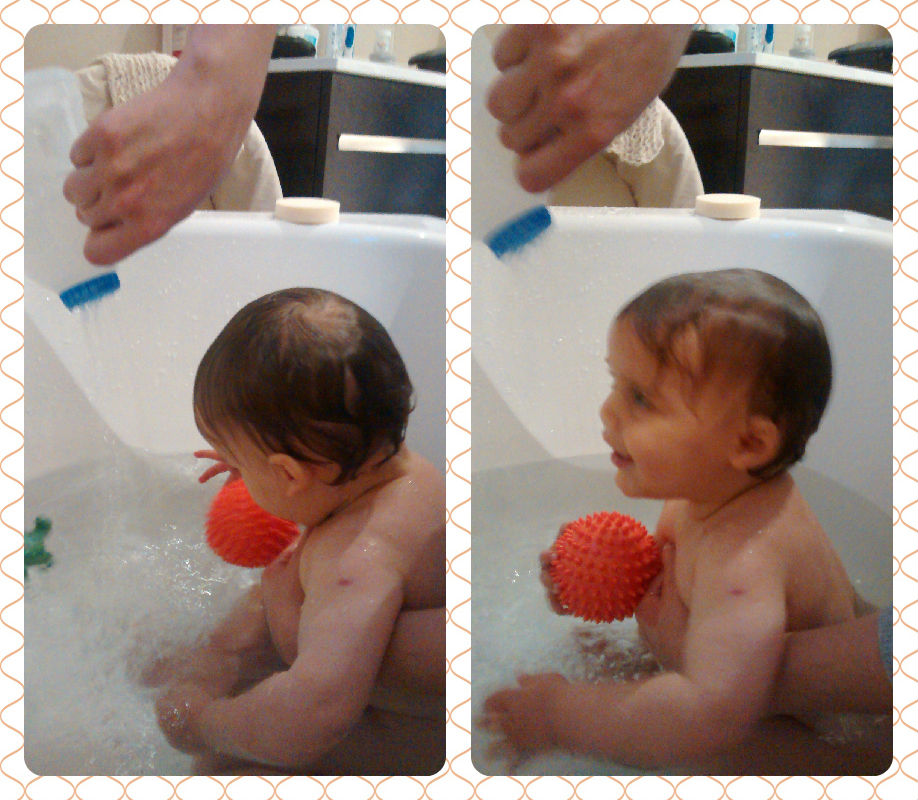 You can't tell very well, but LL is actually lying on a special baby seat in the picture below, and enjoying the water being sprinkled on his tummy and chest.