---
…Suitable for rainy days, lockdown, isolation with baby, toddlers, preschoolers, infant school age! Oh and for parents to get a bit of peace and quiet while the kids are engaged in their play
---
As I write this, we are in lockdown. We stay inside, we stay safe, we protect the NHS. We are in the middle of the Coronavirus, Covid-19 pandemic, London, UK.
---
With a 1, 4 & 6 year old, what can we do with all this inside time? Here's some activity ideas and things we got up to.
---
Cardboard box drawing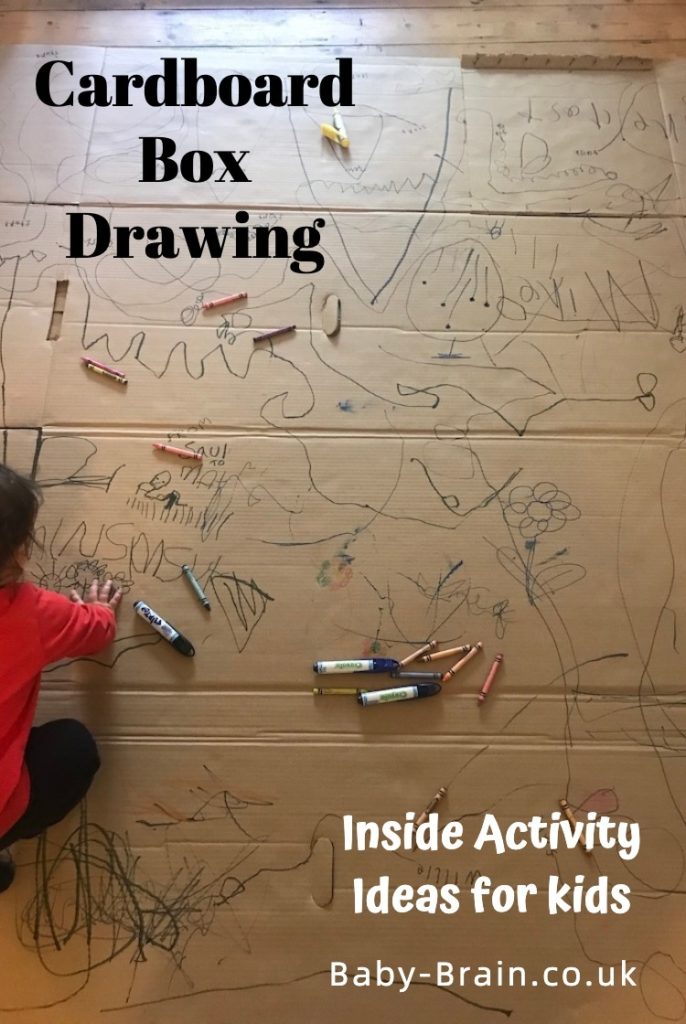 ---
We've all probably had a few deliveries while staying inside! Be it amazon, food, ebay, well whatever we need when we can't go to the shops and everywhere is closed. We had a lot of cardboard lying around – so we had some fun with it before recycling!
---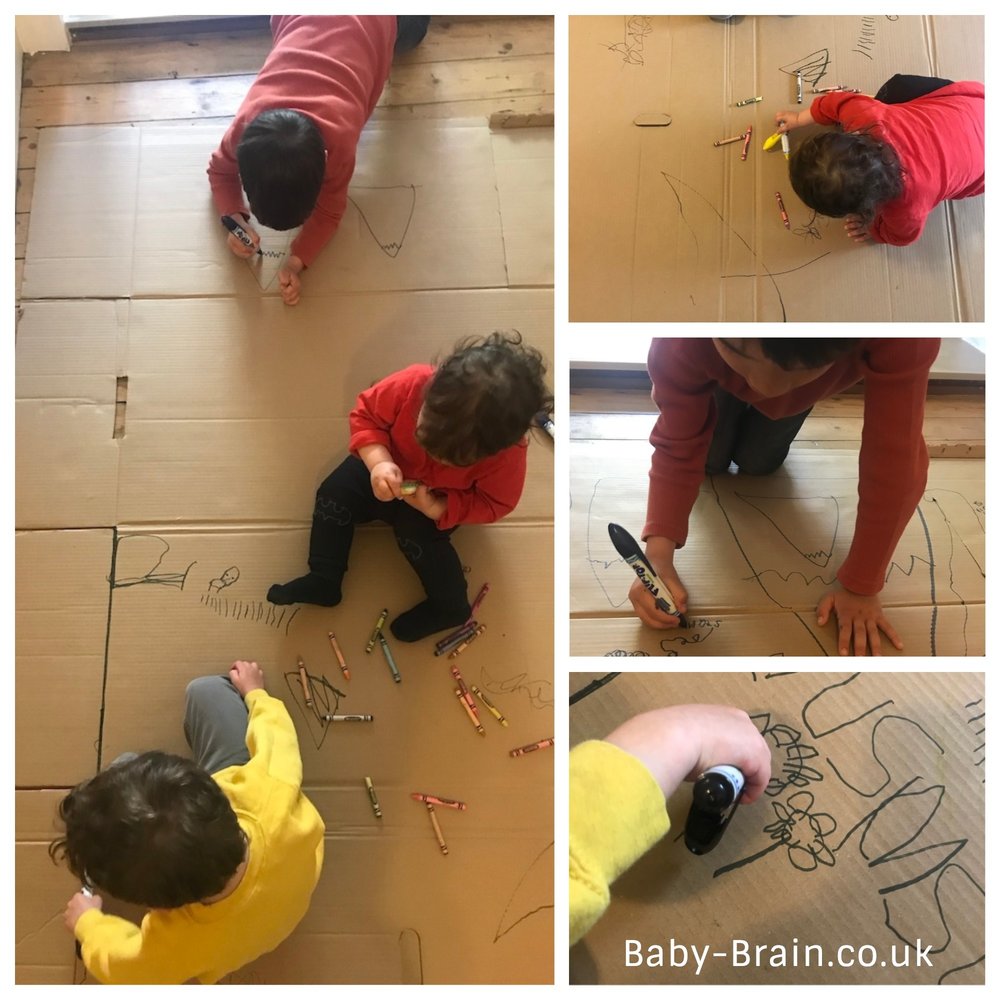 ---
---
I love these pictures – it shows them all working together as a team. A great group activity for siblings or friends to get absorbed in. The 6 year old drew a racing track and did some writing. The 4 year old wrote a few number, letters and drew flowers. The 17 month old had fun experimenting with the colours and line making, great for exploration, cause and effect learning, and fine motor skills.
---
Tunnel Time
When we'd finished drawing on the cardboard, we made it into a tunnel! They had a lot of fun crawling through and were even able to take turns.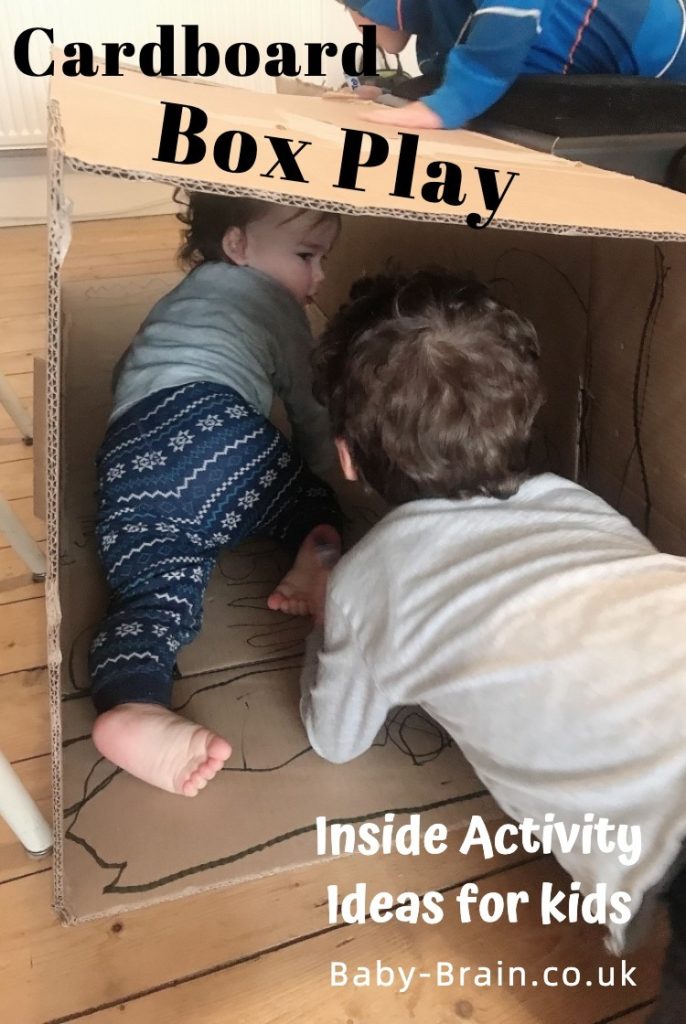 ---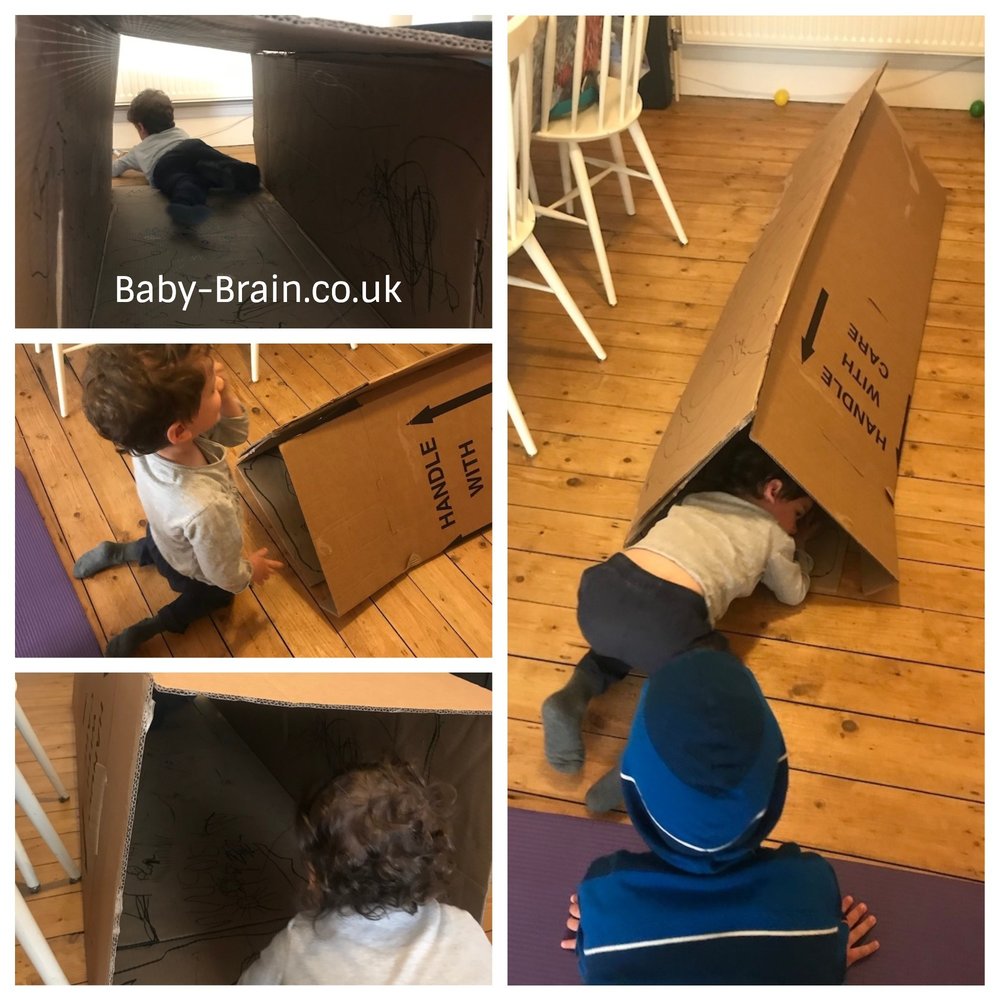 SO many things to do with a cardboard box, and it kept them busy for a while. The 4 & 6 year old were able to set it up as a tunnel; they experimented with the shape (square and triangle, as you can see above), and with using a chair to keep the cardboard tunnel in shape. Good experimenting skills, team work and learning guys!