Places to stop off in central London that are baby/toddler friendly!
Out and about? Need a place to feed and change?

Need a place for baby or toddler to get out of the pram and stretch their legs, run around, have a play?
◊◊◊◊◊◊◊◊◊◊◊◊◊◊◊◊◊◊◊◊◊◊◊◊◊◊◊◊◊◊
107 Charing Cross Road, London WC2H 0DT
Nearest stations: Tottenham Court Road, Leicester Square tube

Nearby: Covent Garden, Leicester Square, Soho
What's so good about it?
If you need somewhere to stop off, get a coffee, let baby or your toddler toddle about, then this shop has many options. You can look at the books and toys in the children's section and entertain them for a while, make use of the high chairs in the cafe while you have a refreshing cuppa, and then let them stretch their legs upstairs. Here's some pictures and further details:
Good selection of children's books and book related toys. Children's area has some bean bags, small tables and chairs to read at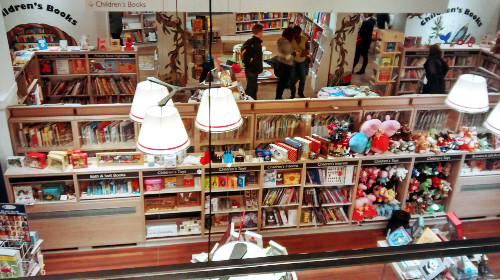 Cafe

with highchairs

, reasonable selection of food and drinks – Baby and toddler

changing facilities

on same floor
A good open space

up on floor 6

.

We went up here to let our 13 month old get out of the buggy after a long nap to crawl and toddle around. They use this space for events but events are not a regular occurrence so the space was empty. There is plenty of space up there.

As you can see below, especially in the middle picture below, there is a large glass window into the space which overlooks the cafe. Another picture of the fuller space on floor 6 is below

The space up on floor 6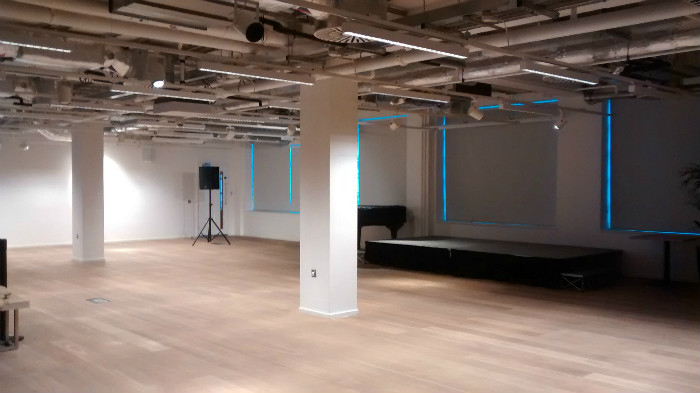 **update** April 2015

– they now have additional seating for the cafe on this floor. I don't know if it is temporary or not but there was still space up there to walk/crawl around and look out of the window onto the cafe or out onto the road outside. It was also nice and quiet up there with plenty of table space if you have a few people that need to sit around a table.
And how do you get around the shop with a buggy? Why by one of their many, fast, lifts of course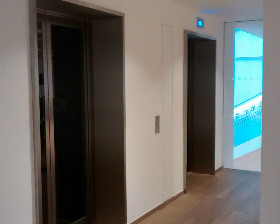 Safety first: this is obviously a shop and not a children's play area/provider. Check with staff if you have any safety concerns and always supervise activities closely.