So today I bought my Little Lovely (just over 12 months old) one of those bowls that suck down onto the table so that the baby can't pick it up and throw it about.
I'd been meaning to buy one for a while because he's been able to accurately direct the spoon to his mouth if you give him a spoonfull of food in his hand, but we didn't have any plastic bowls for him to use.
Here's some pictures of how it went. Initially, it went well. He picked up the spoon and had a few half spoonfuls of yoghurt.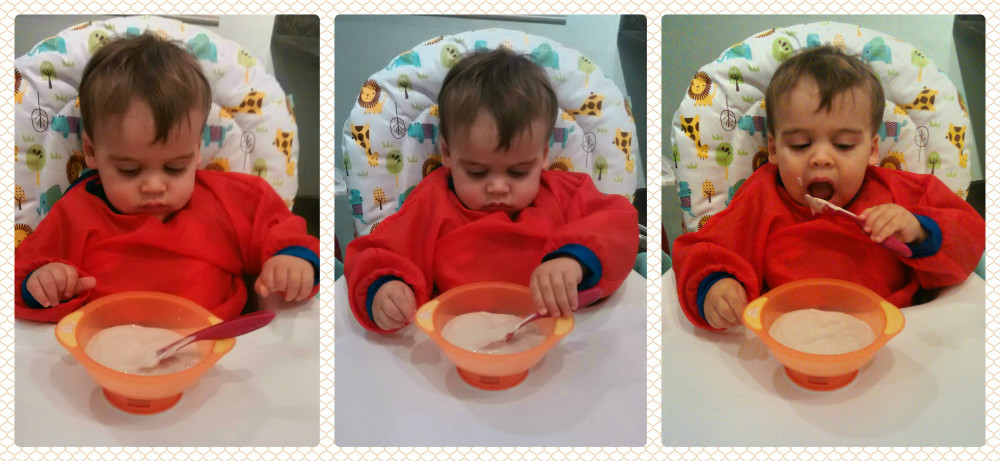 Then, he decided to eat the yoghurt using his hand because maybe it was quicker. It soon got more messy but it's a start!