Something's happening…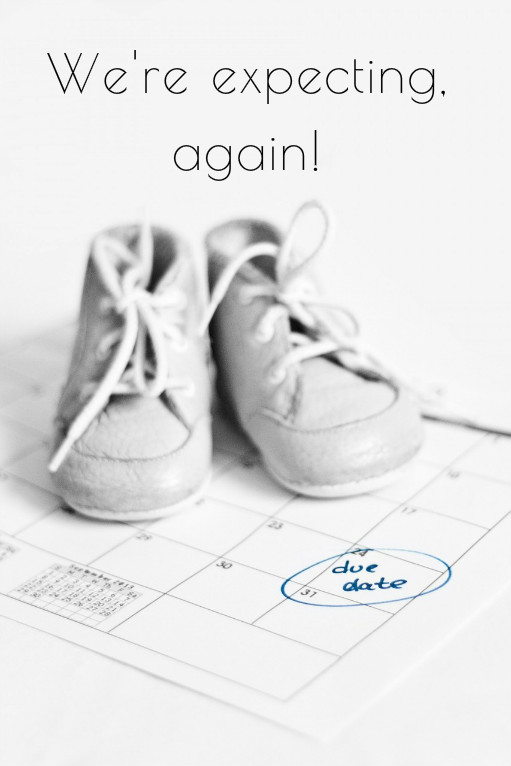 Yes that's right! We're expecting again. I won't go into too much detail but it's not too far away… I'm into the 30s. I'm at the point where i'm needing to sit up in bed to sleep, again, thanks reflux.
I'm a bit slowed down compared to usual and notice that I can't walk as fast as I used to. I remember this the last time. Oddly, I haven't put on as much weight as the first time round, but then I came into this pregnancy heavier on account of not having lost all the weight from the first time (that takes more than a year, right?!).
I have various disillusioned and delusional ideas about how things might go this time round, for example, this child will sleep well and won't mind me putting them down whilst I chase a toddler around/take care of toddler/feed toddler etc. They won't cry at all, unlike the first one, and need holding constantly, need to sleep in our bed, appear allergic to their cot, Moses basket, anything really that is not us? Also, toddler won't mind, toddler will get used to new baby very soon, I won't be more tired that I thought possible, no matter how tired I thought I was the first time round, it's certainly not at all going to be more difficult?!
Already getting people stopping me in the street asking when i'm due (note to self, I must look fat/huge/add other i'm really obviously pregnant term here). Someone at work I don't know at all touched my tummy yesterday…
On the plus side, people are actually getting up on the tube, on a few occasions, without me having to ask for a seat! However, on the bus, a different story, people still staring at me in silence when I ask if they mind if I sit down in ONE OF THE TWO ONLY DARNED SEATS AVAILABLE NEXT TO THE BUGGY AREA – COME ON PEOPLE…. ok rant over. But seriously, there are only 2 seats on the whole bus I can sit on, they are the seats in front of the two small spots where I can park my 19 month old child in his buggy. Maybe you could MOVE ANYWHERE ELSE ON THE BUS – oh and these two seats are almost always labelled as priority seats so yes, I am actually entitled to ask to sit there. See my rant here on priority seat hoggers and how pregnant/disabled/less able to stand people really love the additional stress of having to justify themselves for a seat or deal with hogs. Rant really over. Apart from the man a few weeks ago who thought I should get off the bus, despite standing next to my buggy, obviously pregnant, so that he could put some inanimate item there (luggage). He said he didn't see I was pregnant. Oh and the woman who was extremely concerned that my toddler was touching on her straggly rose plants, but not enough to get up and offer her seat to me. I got called a "princess" for daring to comment on that. Oohhh well. Time for a car maybe?
Anyway, on a more happy note, now is apparently the right time to finish everything around the house like decorating and doing minor building work (yes, really). So hopefully everything will be all new and pretty for when the time comes.
I'm going to have to get onto Pinterest and search again for all the pregnancy, newborn and beyond articles, because I haven't looked at them for some time!